Thanks to our experience and commitment you are guaranteed to obtain the highest standard of the project execution. We offer comprehensive installation services – from site preparation, utility systems and hardscape to garden structures, plants and lawn. All the phases of the project implementation are supervised by an experienced designer.
OUR INSTALLATION SERVICES
01.

SITE PREPARATION

Site preparation is the very first step of the project execution. It includes site clean-up and preparation of a temporary access road for material delivery. Any existing trees and shrubs are protected, so they will not be damaged during the installation. Next steps are soil work and rough grading, according to the design brief. Then we mark out the planting beds, lawn and designed pavements.

02.

UTILITY SYSTEMS INSTALLATION

During utility systems installation it is very important to follow the project guidelines. If necessary, we adjust the plans for the current situation. In this step we install the electrical system and irrigation system, as well as drainage system and dewatering (if needed).

03.

PERGOLAS, ARBOURS AND GARDEN STRUCTURES

All kinds of outdoor structures are constructed at this point of project execution, as it is easier to lay the foundations. Garden architecture includes benches, fences, retaining walls, garbage enclosures, pergolas, arbours, fountains and more. Depending on the size of the structure we install it at the certain moment. Sometimes it is required to finish all the preparation works first in order to install the structure at the end of the job.

04.

HARDSCAPE

The next step of the process is hardscape installation. In the marked areas we prepare base layers, suitable for the chosen surface material and its assigned functions. Then we lay the paved areas.

05.

PLANTS

It is very important to make sure that the plants will have the best conditions to grow. Before planting we prepare the soil, optimal for the species proposed in the project. The key step in the project installation process is the correct plant layout, that creates beautiful compositions.

06.

LAWN

Lawn can be created from seed or from turf. It is recommended to opt for lawn turf, as it gives an instant gratification right after laying. Sowing seed on the other hand is a much cheaper solution, however it takes time and more effort into establishing a thick lawn. Both methods require base preparation and ground leveling first. It is possible to apply a geonet under the lawn to protect it from moles. Lawn installation is one of the last phases of the project execution process, as it can be easily damaged during construction by trampling or storing materials on its surface.

07.

LIGHTING INSTALLATION

Correctly selected and well installed light fixtures allow to enjoy the garden also in the evenings and at night. The illumination is emphasizing the form of the plants in a phenomenal way, what makes them look completely different than in daylight.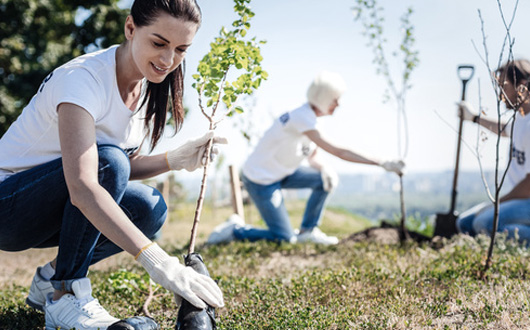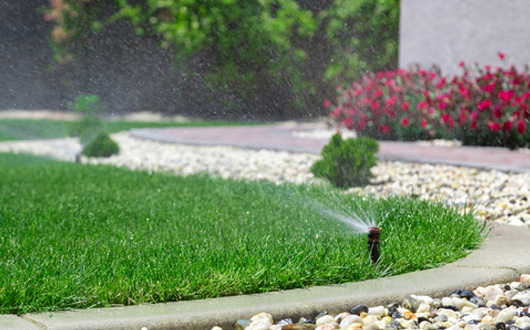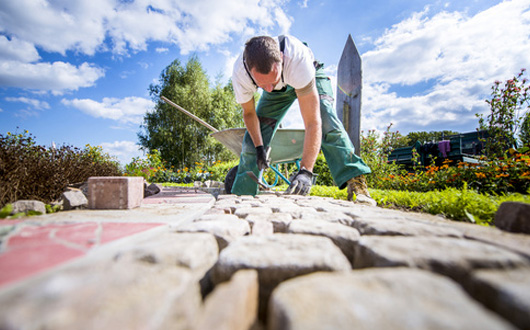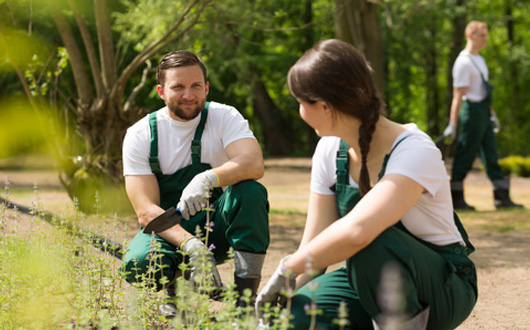 POZNAJ OPINIE NASZYCH KLIENTÓW
"Zieleń Bez Granic" is a wonderful family business. I am thrilled with the pleasant atmosphere, professionalism, customer friendly approach! I would whole-heartedly recommend this company. They really put the client's satisfaction first. All the employees are very friendly. I wish there were more companies like this!!!

MAGDALENA

Very reliable and professional company, I highly recommend! Mrs. Hanna Irek and her team have done an amazing makeover of our old garden in a terraced house, creating an elegant and modern space filled with beautiful plants and outdoor structures. The whole installation was performed very fast, smooth and clean, it was disruptive neither for us nor our neighbors. During the project execution all our concerns and wishes were instantly implemented. We had a great contact with Mrs. Hanna and her staff at all the phases of the project!

ANNA

I sincerely recommend services of "Zieleń Bez Granic" to anyone. The contact with the owner was problem-free, she was always willing to answer our questions. The project, that was prepared for us, was amazing and we accepted it without any comments. The installation has been delivered on the highest level.

AGNIESZKA